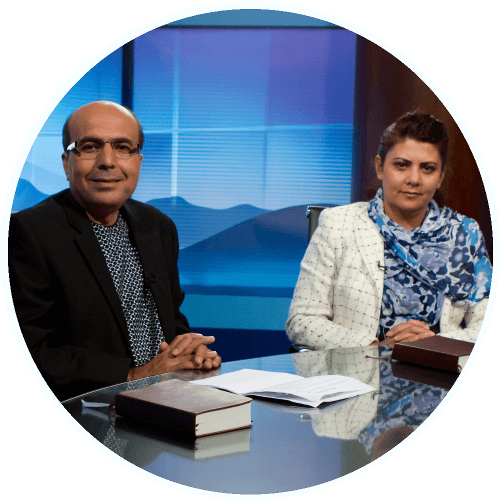 Television - Sharing the secret of life
Equipping and encouraging the emerging Afghan church
We broadcast Christian television programmes across Afghanistan and beyond. We produce programmes in our studios and partner with Satellite television networks such as Sat7 and Mohabat TV to reach our audience effectively.
Our programmes are produced by Afghans, feature Afghan presenters, songs and videos, and are intended for an Afghan audience within Afghanistan and in the diaspora abroad. We include live programmes, allowing viewers to call in and take part.
Our shows are available on our Channel page (Sat Afghan) and also available at razezindagi.com for our Raz-e Zindagi show ("the Secret of Life"), and soon at pnoor.com for our new Panjara-ye Noor show ("Window of Light").
A new show with new faces from mid 2017...
Panjara-ye Noor (Window of Light) - a magazine style programme hosted by Khalil and Nazira.
Introducing Panjara-ye Noor...
We are working to bring new faces, studios and languages to our television portfolio.